Brexit Talks in Doubt Due to Coronavirus
Image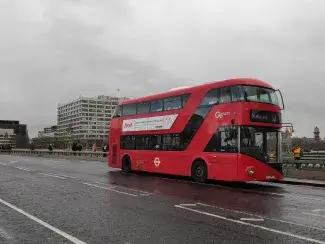 Coronavirus has serious consequences for businesses. Governments are taking extreme measures to prevent the further spread of the virus.
Italy is in a complete lockdown and yesterday President Trump announced that the United States will suspend travel from Europe to the United States. In The Netherlands, new measures were announced today. People need to work from home as much as possible, events with a large number of people need to be cancelled.
The BBC reports:
The ban applies to travellers from countries which are members of the Schengen border-free travel area.

The UK, Ireland and other non-Schengen countries are unaffected. US citizens are also exempt.

The EU condemned the measures, which it said were taken "unilaterally and without consultation".
Read the full story here.
Brexit Talks Delayed?
Coronavirus may also impact the Brexit negotiations. It is uncertain if the 150 EU delegates that are scheduled to visit London for the next round of talks will make the trip. These talks are planned for March 30th.
Cancelling meetings and talks delays the Brexit negotiation process, which is already very short. Until now Boris Johnson has been adamant about his refusal to request an extension of the transition period.
The Guardian reports:
Brexit talks due to take place in London next week have been thrown into doubt because of the coronavirus, Michael Gove has confirmed.

Gove told MPs fresh concerns about the second round of talks going ahead as planned had been raised by Brussels counterparts this morning.

About 150 delegates from Brussels were due to arrive in London for three days of talks next Wednesday.

Gove also said there was a question mark over the inaugural meeting of the EU-UK joint committee, on which he will sit, on 30 March.
Read the full story here.
Stay Up to Date
We will keep you updated on Brexit developments. Follow our Brexit information site and our LinkedIn Company Page.