Brexit Update: New EU Deadline for Brexit Deal This Sunday
Image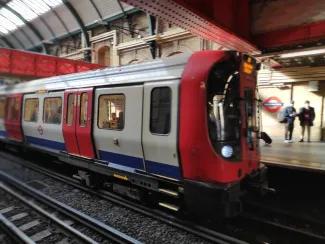 Yesterday the European Parliament set a new deadline for the Brexit negotiations that are still ongoing between the European Union and the United Kingdom. The reason for the deadline is that it would give member states time to study the agreement before Brexit is finalized on January 1st 2021. The new agreement is then temporarily approved, while the 27 member states then study the agreement in more detail to ratify it as soon as possible in January. It would mean that the new agreement could enter into force provisionally on January 1st of 2021.
The European Parliament will have to approve this, and the question is if they are going to approve it or risk the chaos of a no-deal.
Johnson Not Afraid of No Deal
Boris Johnson doesn't seem to be afraid of a No Deal Brexit. In fact, he doesn't call it a no-deal, but he calls it a Brexit under Australian terms. Australia does not have a trade agreement in place with the European Union, but trades, as Boris Johnson puts it "based on simple principles of global free trade". While leaving the European Union under Australian terms does not have a negative sound, the impact on businesses both on the United Kingdom and the European Union side are negative. It is for that reason the many companies and trade organizations have urged the British Prime Minister to make sure there is a Trade Deal in place before the United Kingdom leaves the European Union on January 1st 2021.
Something Fishy
The biggest of the three main hurdles seems to be access to British fishing waters for European ships. The Guardian reports:
Boris Johnson claimed the Brexit talks were in a "serious situation" after a call with Ursula von der Leyen, even as the EU's chief negotiator raised hopes of a weekend Brexit agreement by persuading the European parliament to delay its deal deadline to Sunday.
 
In a statement released after a short stock-take telephone call on Thursday evening with the European commission president, the prime minister repeated his suggestion that it was "very likely" that an agreement would not be reached, with fisheries the standout issue.
…
He said fisheries was the most difficult issue, with Frost insisting that – because the UK had moved on the issue of future standards – the onus was on the EU to compromise on fishing demands.
 
Barnier argued in response that in accepting that the UK would have the unilateral ability to close its waters after a transition period, the EU had already moved.
He added that the UK would repatriate a significant amount of the catch currently taken by European fishing vessels in British seas, although not the 60% being sought.

Read the full article here.
How to Prepare for Brexit
We advise companies that are preparing for Brexit to make sure that their data is in order. Especially those companies for whom trading with third countries is new are advised to make sure that they are prepared to have the right data available that is needed to create and file the customs documents that will be needed after Brexit. Think off sales invoices with details, customs information and pack list. On our Brexit Analysis section we have stated exactly what is recommended.
For all companies, it is important to make sure your customs partner is fully aware of what goods you intend to import from or export to the United Kingdom or vice versa and the volumes. That way you can minimize unnecessary delays in the first weeks as much as possible.
This was one of the key pieces of advice Rick Hendriks, our Regional Director South, presented in our recent Brexit Webinar. Other topics he touched on were incoterms, export control, and import requirements.
You can view Rick's full presentation here.
Read more on preparing for Brexit on our Brexit FAQ page and follow our Company Page on LinkedIn to stay up to date on any developments of Brexit and other Customs related news and knowledge.
Image source: Flickr