Corona Update: Impact on the Import and Export of Fruits & Vegetables
Image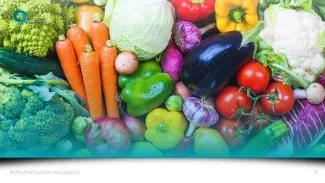 Kevin van den Berg is a team leader at Customs Support. His department is specialized in fruits and vegetables.
They support importers and exporters, for example by creating export documents and certificates. They are also the link between importers and exporters and the Customs Authority. I spoke with Kevin in response to his interview with Fresh Plaza. 
You Are Working from Home As Well?
"Absolutely. My team is working from home as much as possible. We have found that our customers are doing the same and also Customs Officers are doing their work from home. Many of the customs processes are digital now, so it is possible. We do find that at times it is harder to reach people. It can be hard to get into contact with Customs Officers in case of issues or questions. In the current situation, we have to work around this, but it can cause delays with processing shipments. Especially with manual processes there will be more delays if the Customs Authority scales down any further."
Is That Only in the Netherlands?
"We have offices across Europe, and we are in close contact about the current situation. From our colleagues in Germany, Belgium, the United Kingdom, and Poland we are hearing that the impact of coronavirus on shipment processing is little. The first issues we are seeing are from problems outside of Europe, which are starting to have an impact here."
Can You Give an Example?
"We are noticing that Customs Authorities in Peru and South Africa have scaled down to the point where preferential documents are no longer created. This is not an immediate issue, as fruit can still be imported based on preferential tariffs. It can be a problem later on. We can submit the declaration, but the original documents have to be handed over to the Customs Authority within 17 weeks. If the documents are not handed over, the full tariff still has to be paid. If you choose to use this method, you need to make clear arrangements with your supplier in the country of origin. 

One of the measures taken by the Dutch Customs Authority is that certificates of origin can be submitted electronically now, for example as a pdf document. You have to have the original documents on file when customs officers want to check them at a later date. For now, you don't have to physically hand them over. To be clear: this is for EUR.1, EUR-MED, FORM A, and ATR certificates.

Another problem we are seeing is less customs-related. Fruits and vegetables are transported in reefers. Mango's from Peru, Avocados from Chile, Potatoes from Israel. A lot of these reefers are in China, and not in the countries where the fruits and vegetables are ready to be shipped"
Are There Any Benefits As Well?
"We are noticing less physical checks of the products by customs officers, which has a positive effect on logistics processes. Physical checks are time-consuming, so that time is saved.

Also, a lot of our processes are digitized and integrated with the Customs Authority. This increases the quality of communications and makes the transfer of data and documents easy and clear. We have been investing in digitization and systems and we are now reaping the benefits."
At Your Service
If you have any questions about the import or export of fruits and vegetables, or any other products, please contact one of our specialists. They are happy to help.