The Covid19 Virus and the impact on global trade
Image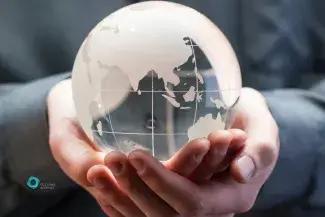 The coronavirus is spreading. The center of the epidemic is still Wuhan, China, but patients with the virus have since been discovered in Japan, Germany, France, Australia. The New York Times has reported that cases in Taiwan, Germany, Japan, and Vietnam involved patients that have not visited China.
What is Covid19?
The World Health Organization states the following:
Coronaviruses (CoV) are a large family of viruses that cause illness ranging from the common cold to more severe diseases… Coronaviruses are zoonotic, meaning they are transmitted between animals and people.
…
Common signs of infection include respiratory symptoms, fever, cough, shortness of breath and breathing difficulties. In more severe cases, an infection can cause pneumonia, severe acute respiratory syndrome, kidney failure, and even death.
What About Prevention?
Standard recommendations to prevent infection spread include regular hand washing, covering mouth and nose when coughing and sneezing, thoroughly cooking meat and eggs. Avoid close contact with anyone showing symptoms of respiratory illness such as coughing and sneezing.
Please find more information on coronaviruses here.
The Coronavirus is Starting to Impact Global Trade
Several industries are feeling the impact of the coronavirus. Most are caused by the measures the Chinese government is taking to stop the spread of the virus. The Wuhan region and other regions in China have been closed off and people and goods can't move out of the region.
Apple Inc.'s China-centric manufacturing base is at risk of disruption after the Lunar New Year holiday as the company's partners confront the coronavirus outbreak that has gripped the country and caused more than 100 deaths.
…
"I can't imagine a scenario where the supply chain isn't disrupted," said veteran industry analyst Patrick Moorhead of Moor Insights & Strategy. "If there's one major hiccup in the raw materials, fabrication, assembly, test, and shipping, it will be a disruption."
The impact will not only be felt by Apple. China is one of the biggest tech suppliers of smartphones and smartphone parts.
Read the full story here.
It's not just the smartphone industry that will be impacted. The Wuhan region is not one of the main manufacturing areas, but manufacturers in other regions may run out of parts that come from that region. There is also the impact of manufacturers potentially missing key people. Many Chinese residents return home for Chines New Year, so a lot of companies will have employees that can't return home from Wuhan, because of the lockdown of the area.
Wuhan is not China's largest site for pharmaceutical manufacturing, but the city, once known for its heavy industry and steel, has become a burgeoning center for biopharmaceutical research and development. Transportation in and out of the central Chinese city of 11 million inhabitants, in Hubei Province, has been shut down—roads closed, planes grounded, trains halted. Sixteen cities in Hubei Province have similar travel bans. Shanghai has extended its Chinese New Year holiday, keeping businesses closed through February 3. Other countermeasures are likely as the outbreak evolves.**
American Shipper reports on potential issues with container shipping:
Wuhan is an inland province. The more serious scenario for transoceanic container supply chains involves large-scale infections and travel restrictions in the coastal provinces. In past outbreaks, ships at ocean ports have had to implement new safety procedures that slowed operations.

"That would definitely be an impediment, an additional friction on operations. There would be extra steps that would reduce the velocity of cargo through the ports. And if you had crew getting sick onboard and having to be evacuated, that would create even more disruptions."
Read the full article here.
There's also an impact on the shipping lines because of a dip in demand for freight capacity as a result of the virus. These missed revenues can lead to increased rates later this year
A Threat to the Global Drug Supply
Wired is warning for the threat the coronavirus is posing to the global drug supply.
The sell-out of protective gear that was likely made in China - to protect us from a virus coming from China - is a kind of metaphor for a much deeper supply issue posed by the outbreak. Every day, people rely on Chinese companies for life-saving products. The country is the world's largest producer of active pharmaceutical ingredients, even if the finished medications get put together in the US or another country. Although it's too soon to feel any repercussions, the coronavirus outbreak adds uncertainty to that supply.
Read the full story **here.
Air Freight Capacity is Limited
Major international airports, notably Shanghai, Beijing, and Hong Kong, remain open, but that could change as the health crisis worsens. Airlines may opt before that to suspend routes to protect crews and their bottom lines as travel demand to China dries up.

The widebody jets used on long-haul flights carry a significant amount of freight below deck and if passenger flights are indefinitely scratched a huge amount of capacity that shippers depend on goes away.
...
The extended closures mean more lost days in which all-cargo operators and other airfreight companies won't have goods to move, although once things return to normal there could be a surge in bookings for freighter aircraft to relieve pent-up demand for industrial and retail goods.
…
The lack of available logistics infrastructure is beginning to put the brakes on all types of freight shipments, Boone added.

Another cargo effect of the coronavirus on airlines and shippers is that supply chains could be cut off from materials needed to run factories in other countries and that global economic growth will be impacted, reducing demand for airfreight services writ large.
Read the full story here.
Be Ready
Do you have a clear picture of the potential threat to your supply chain? Are you considering new sources or alternative locations to start up production? Speak to one of our consultants if you want to know more about the implications from a customs point of view.
Photo by Bill Oxford on Unsplash