Customs Support Poll: Over half of companies are prepared for Brexit
Image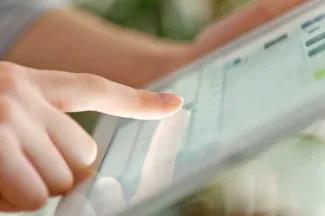 In our latest poll on LinkedIn, we found that 56% of companies are ready for Brexit, while 15% states they are only partly ready. 29% has not yet prepared for Brexit
The biggest challenge when preparing for Brexit is that it is still unclear what exactly will happen once Brexit is finalized. Negotiations about a trade deal between the European Union and the United Kingdom are still ongoing.
One thing is clear, and that is that there will be checks at the borders between the UK and the EU. The extent of these checks is not yet known. Preparations are still in full swing on both sides. It will take some time for all parties to adjust to the new situation and this adjustment period will probably lead to some extra waiting times.
One of the respondents of the poll, Ana Campos Malo, Trade Compliance & Logistics Specialist at Black Box told us that she hasn't started preparations yet, because the negotiations are still ongoing. She further said:
It is very time-consuming preparing in advance when you do not know what the outcome will be… I believe in the EU with the motto together we are stronger. Brexit will create borders, more controls, more costs in trade; there will not be a free movement of people which for me means being less rich in terms of learning from the British culture and they learning from the other European cultures. The impact for the company I am working for depends on reaching a deal or not to see what tariffs and trade system will be applicable.
Brexit Preparations
Even though much is still unknown about what rules, tariffs and processes will be in place after Brexit, there are a few things you can do to prepare.
We have created an 18 step plan for you as a guideline for your preparations. Among the steps are: Get an EORI number if you don't yet have one, check agreements you have in place, make sure you have an import license, train your staff, and prepare your IT solutions.
For the full 18 step plan, please read more here.
 
Customs Support is ready for Brexit. With our presence in the United Kingdom, we can assist customers there now and after Brexit. 
If you have any questions or need assistance, please contact our specialists.
Be in the Know
Make sure you stay up to date on what's happening with Brexit. Follow our Brexit News page and our Company Page on LinkedIn, where we regularly share important news on Brexit and other matters that impact global trade.