Happy Holidays and a prosperous 2020!
Image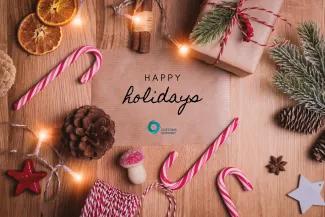 We wish you a Merry Christmas and a Happy New Year.
Good luck to those working during the festive period and to those with time off: enjoy!
A big thanks to our teams on all our locations for their great work this year and of course to our customers for trusting us.
On behalf of all employees of Customs Support Group we wish you all the best for a wonderful 2020!
You can trust on our dedicated people and good support for your business.
We are looking forward to working with you again this year.
Your Customs Support Team.