Johnson Passes The Internal Market Bill
Image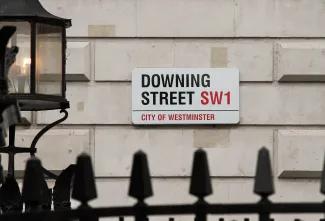 Boris Johnson has been successful in getting his Internal Market Bill through the House of Commons. With the bill, Johnson is hoping to prevent a strict barrier in Northern Ireland. As it stands now, Northern Ireland will have to abide by European Union rules, while the remainder of the United Kingdom will not.
European Union Starting Legal Procedure
While negotiations were moving forward, the European Union has started a legal procedure to prevent Johnson from passing his Internal Market Bill. According to the Union, the bill is in violation of the Brexit Agreement that both the United Kingdom and the European Union agreed on. The agreement is the basis for the current negotiations.
Negotiations Still Ongoing. Potential Deal in Sight.
In the meantime, the final round of negotiations started earlier this week on Monday and will be concluded tomorrow with a meeting between Prime Minister Johnson and Ursula von der Leyen. In that meeting, the Prime Minister and the Commission President will take stock of the negotiations and discuss next steps.
The Guardian reports:
It is expected the two sides will continue in talks over the next two weeks with an EU summit on 15 October looming as a key moment.
…
EU sources suggested the timetable for a deal was slipping but that it would be unthinkable for either side to end the negotiation this month if there was hope that an agreement could be secured.
Officials in Brussels suggested the much-discussed "tunnel" of intensive negotiations, where the two sides get creative away from the glare of media scrutiny and the involvement of the EU capitals, may have to wait until the end of this month with a deal potentially being secured in early November.
The first or second week of November is being seen as the real deadline for an agreement given the need to find time for ratification by the European parliament and in Westminster.
Read the full article here.
Be Prepared Whatever the Outcome
Companies in both the United Kingdom and the European Union should get themselves ready for a Brexit on December 31 2020. The fact that a trade deal has not yet been agreed upon, doesn't change the fact that there will be a border between the United Kingdom and the European Union. Companies trading between the UK and the EU will need a lot of additional customs documents and permits.
If you have any questions about Brexit preparations, please contact one of our specialists. Customs Support is ready for Brexit and our people are happy to help you prepare as well.