Plastic Packaging Regulations in Saudi Arabia Postponed to September
Image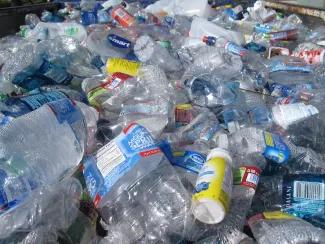 Important news for companies exporting products to Saudi Arabia. The Saudi Standards, Metrology and Quality Organization (SASO) has announced that the new regulations for plastic packaging that were going into effect February 1st have been postponed until September 2019.
Rules for Plastic Products in Saudi Arabia
In 2017 SASO announced new rules for plastic products in Saudi Arabia. The plastic needs to be OXO-biodegradable. Plastic products entering the country need to be registered with SASO. Once SASO has reviewed the test report certificate of the additives in the product, and the products are approved . SASO will then issue a logo that needs to be placed on the products. 
Phased approach
SASO has chosen for a phased approach. Phase 1 covers shopping-, garbage-, and clothing bags, disposable sheet rolls and barley sacks and is in effect since April 2017. Due to the nature of these products most companies were not affected yet. But in phase 2 a lot of products will be added. Almost all are packaging material and will as such affect almost all companies exporting to Saudi Arabia:
Bubble wrap and cushioning packaging

Bags for postal use

Flower wraps​

Stretch films

Overwraps

​Shrink Films​​

Cling Films

Packaging bags for bread, nuts, sweets, and bakery items
Phase 3, which will go into effect September 2019 as well contains more packaging material:
Plastic liners used for cartons

Plastic bags used in soil remediation

Plastic bags used for seedlings

Food packaging bags

Woven plastic bags
For a more detailed overview, including the relevant HS codes, please see this page on the SASO website. You can find the full procedure for registering products containing plastics there as well.

If you have any questions about these new rules, or if you are not sure your products need to be registered, please contact one of our specialists.