The United States Gets Permission to Tax 7.5 Billion of EU Exports
Image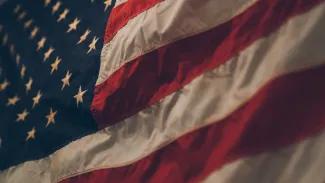 Bad news for many companies both in Europe and in the United States. The World Trade Organization has granted the United States permission to tax up to 7.5 billion us dollars of EU Exports starting October 18th. The World Trade Organization granted the permission after complaints were lodged by the United States against the European Union for subsidizing Airbus.
Products Impacted by the New Tariffs
The list of products that will be impacted by the new tariffs contains French wine and cheese, Spanish olive oil, Parmesan cheese, single malt whiskey, various agricultural goods, industrial goods and of course European aeroplanes.
The tariffs will mean that these products will become a lot more expensive for American companies and customers, as the tax will be as high as 25 percent. The New York Times reports that this is the largest authorized economic retaliation in the history of the World Trade Organization.
The New York Times:
European officials have said they are eager to negotiate a solution but are also prepared to respond with levies on American goods. The World Trade Organization is considering a parallel case that the European Union brought against the United States for subsidizing Boeing, and the union has drawn up its own list of $20 billion in American products that it could tax in response to that case. The World Trade Organization is expected to announce that decision early next year.

An escalating trade spat with Europe would open another front in the global trade war that Mr. Trump has undertaken to try to change trade terms that he says have long disadvantaged the United States. The president has already imposed tariffs on more than $360 billion of products from China, in addition to levies on washing machines, solar panels and steel and aluminum from Japan and Europe.

Those actions have raised the average American tariff rate to levels not seen in decades — the United States now has the highest tariff levels of any of the Group of 7 industrialized nations.

Trade tensions between the United States and the European Union have already been running high. The governments announced in mid-2018 that they would work toward a trade agreement, but negotiations quickly stalled over a dispute about agriculture, which the United States insists should be included in the talks. Mr. Trump has been fiercely critical of Europe for selling more to the United States than it purchases and is considering hitting the eurozone with additional tariffs this fall on cars exported to America.
Read the full story here.