EU extends trade sanctions against Iran
Image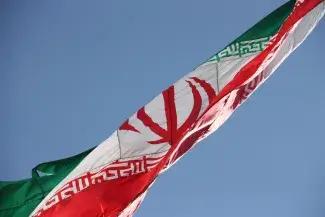 Because Iran is not complying with its international obligation, the EU has adopted restrictive measures against Iran. These restrictive measures are both economic and financial sanctions and they have been in effect since 2011. The measures are extended yearly, which was recently done. The measures are now in place until April 13th, 2020.
Sanctions Against Iran
The restrictive EU measures include:
restrictions on trade in several goods: prohibition to export to Iran arms, dual-use goods and goods which could be used in enrichment-related activities; prohibition to import crude oil, natural gas, petrochemical and petroleum products; prohibition to sell or supply key equipment used in the energy sector, gold, other precious metals and diamonds, certain naval equipment, certain software, etc.

restrictions in the financial sector: freezing the assets of the Central Bank of Iran and major Iranian commercial banks, laying down notification and authorization mechanisms for transfers of funds above certain amounts to Iranian financial institutions

measures in the transport sector: preventing access to EU airports of Iranian cargo flights, prohibition of maintenance and service of Iranian cargo aircraft or vessels carrying prohibited materials or goods

travel restrictions and asset freeze imposed against other listed persons and entities
Read more here.
How to Avoid a Breach of the Restrictive Measures?
Whether you are importing or exporting goods to or from Iran, or only responsible for transporting goods to or from Iran, there are several things you should do to make sure you don't breach any of the measures taken by the EU:
Make sure you know all the parties involved. Who are you shipping the goods to and where are they shipping the goods?
What kind of goods are in a shipment? Make sure you know this as precisely as possible.
What is the origin of the goods?
What is the final destination and who is the ultimate receiver?
What will the goods be used for?
Ask an Expert!
If you export or import goods to or from Iran, then make sure your products are not prohibited. When in doubt, be sure to contact a customs expert. They can help you classify your goods and determine if they fall under the restrictive measures.