Trade Deals Around The World: December Edition 2022
Image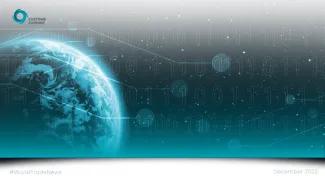 Trade Deals Around the World is our periodic update, which gives you a quick and easy overview of what has been happening in the many trade deal negotiations worldwide.
We focus on the European Union and the United Kingdom and watch China and the United States. We look back at November and focus on trade deals only in this update. Happy reading!
The European Union and the United Kingdom 
Britain's Prime Minister Rishi Sunak and European Commission chief Ursula von der Leyen have agreed to work to resolve problems with the Northern Ireland Protocol – the post-Brexit trade deal, according to Sunak's office. 
… 
Thus, although Northern Ireland remains part of Britain, it remains part of the EU's trade bloc. But that means curtailment in its trade with the rest of Britain, which is vocally opposed by unionists who claim it cuts off the region from the rest of Britain. 
UK, EU to work to find solutions on Northern Ireland Protocol 
The UK will legislate to extend the deadline for holding an election in Northern Ireland, people familiar with the matter said, to allow time to strike a deal on the region's Brexit status with the European Union. 
UK to Delay Northern Ireland Vote, Hopes for EU Deal First 
Other Trade Agreement News on the European Union 
EU-Moldova trade agreement enters into force on November 1 - Sofia Globe 
The United Kingdom and Ukraine 
The UK and Ukraine will today (Wednesday 30 November) agree a ground-breaking new Digital Trade Agreement (DTA) that will help Ukraine rebuild its economy and support livelihoods following Russia's illegal invasion. 
… 
Trading digitally is particularly important in the current conflict, where damage to Ukrainian infrastructure and warfare makes it much harder to trade physically. Digital tools and technologies will help Ukrainians access everyday vital goods and services during the war. 
UK and Ukraine agree ground-breaking digital trade deal 
The United Kingdom and Australia 
Australia's Prime Minister Anthony Albanese said a trade agreement with the United Kingdom will be settled in the first quarter of next year. 
Australia Says UK Trade Deal to Be Settled in Early 2023 
Other Trade Agreement News on the United Kingdom 
The EU and Canada 
The trade deal which has been struck between the European Union and Canada still needs to be ratified by all EU member states. In some countries, this is going well. For other countries, it is a struggle. 
Ireland's Supreme Court ruled on Friday that parliament cannot ratify the European Union's free trade deal with Canada unless laws are changed, posing a challenge to the coalition government if it wants to avoid the matter going to a referendum. 
The Comprehensive Economic and Trade Agreement (CETA) sets out the removal of tariffs on 99% of all goods types traded between the EU and Canada, some over a period of up to seven years. 
Ireland must change law to ratify EU-Canada trade deal, court rules 
German lawmakers on Thursday backed the ratification of the European Union's free trade agreement with Canada. 
… 
Italy and France are among several member states that have yet to ratify the agreement. Canada has already ratified it.   
German lawmakers greenlight EU-Canada free trade agreement 
The European Union and New Zealand 
The deal, which was 14 years in the making including four years of negotiations, is the first ever to include the new EU approach towards trade and sustainable development, in which trade partners agree to follow internationally recognised environmental and social standards. 
"We see the value of setting an example for the rest of the world when it comes to trade," O'Connor told EURACTIV when asked about the sustainable food chapter in the deal." 
"The greatest value of the trade agreement between the EU and New Zealand was the standards that we have set across many areas of government procurement, environmental goods and services transfer, animal welfare and labour standards," he said. 
New Zealand minister: Trade deal with EU set global example on sustainability 
The United States and Ukraine 
The United States and Ukraine announced on Wednesday that they will launch negotiations to upgrade a bilateral 2008 trade and investment accord to support Ukraine's efforts to establish a more transparent and predictable business environment. 
U.S., Ukraine agree to launch talks to upgrade 2008 trade accord 
The United States will exclude Burkina Faso from a US-Africa trade agreement, President Joe Biden said Wednesday, citing a lack of progress towards protecting of the rule of law and political pluralism. 
The announcement comes after the Sahel state was rocked by two coups this year, following anger at failures to stem a seven-year jihadist insurgency that has claimed thousands of lives and driven nearly two million people from their homes. 
US To Remove Burkina Faso From Trade Pact: White House 
Other News on Trade Deals