Customs Support Welcomes SA-TU Logistics to the Family!
Image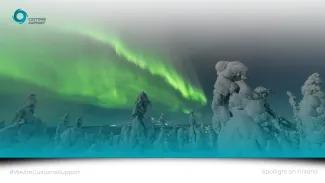 Customs Support Group is proud to say 'tervetuloa' to our new Finnish colleagues, as the customs department of SA-TU Logistics has joined the Customs Support family. This expansion will increase our ability to offer digital customs services in Finland to our European clients.  
Over 35 Years of Experience 
SA-TU Logistics was founded in 1987 when three forwarding companies decided to decrease service overlapping and established a new company to handle all harbour document services. SA-TU (Harbour and Declaration) was born. In 1990 SA-TU started cargo handling operations at the West Harbour, one of the founders also moved his courier services to SA-TU. In 2000 the company began to develop its transportation services, and a year later expanded into air freight handling by opening a new airfreight terminal. The following steps in its expansion of services came in 2003 when SA-TU opened a free zone warehouse in the Helsinki West harbour, and in 2004 when SA-TU expanded its services into EU trailer cargo handling. 
In 2005 SA-TU's management team bought the company from shareholders DHL, UPS, and Kaukohuolinta and became one of Finland's leading neutral customs brokers. The company has kept growing ever since. In 2008 it was among the first companies in Europe to become AEO certified, further establishing them as front runners in the customs industry. That same year it moved all its operations from West Helsinki Harbour to the new Vuosaari terminal. 
In its 35-year existence, SA-TU developed from a small harbour document service company into the largest neutral privately owned customs broker in Finland, with an extensive logistical services portfolio. It can handle air, sea, rail, and road cargo, as well as any customs document that must accompany that cargo. SA-TU's container trucking and cargo handling departments will keep operating under the SA-TU flag. 
SA-TU and Customs Support are a Great Fit 
There are many parallels between SA-TU and Customs Support. They are both leading neutral AEO Certified customs brokers with a long history and extensive experience. Their customer base covers many industries, and both work closely with their customers, creating loyal, long-standing partnerships. They also share a focus on digitalisation, optimizing their processes by eliminating manual processes to enable their experienced people to focus on adding value for their customers.