GOC Rotterdam Is Now Customs Support Safety
Image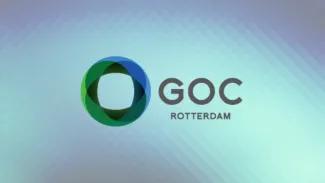 About a year ago we added GOC Rotterdam to the Customs Support family. Until recently they operated under the GOC name, but now that they have successfully integrated they will continue as Customs Support Safety as of January 1st, 2022.
Expanding Our Gas Measurement Services Portfolio
Next to a highly experienced and knowledgeable team, we have also added a new service to our portfolio. With the addition of GOC Rotterdam we now also offer a unique drive-in measurement and degassing station in the Port of Rotterdam. At the new drive-in facility at Nieuwesluisweg 200 in Rotterdam customers can drop off containers from 6:00 in the morning until 19:00 in the afternoon. Gas measurement and degassing take place between 6:00 and 19:00. At the new facility, customers can also bring containers for gassing.
The current 06:00-19:00 service window will be further enlarged in the coming months. We will keep you informed about these developments.



National Coverage
Customs Support Safety has offices in Rotterdam, Venlo, and Groningen covering the whole of the Netherlands and all sea and inland ports. Our more than 45 gas measurement specialists can check containers, tanks, and other confined spaces for dangerous gasses. We also do risk analysis on your shipments and can advise you on the best measuring strategy to keep your people safe. We also offer training and consultancy services when it comes to dangerous gasses.
If you have any questions on the drive-in, our gas measurement services on location, risk analysis, or training, contact one of our experts. They are happy to help take the load off your mind.