Improve the Efficiency of your Customs Operation
Image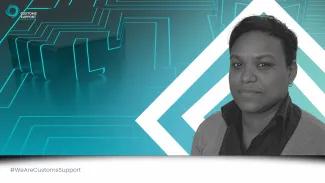 When you trade internationally and deal with Customs Authorities worldwide, you must make sure that all your systems, procedures and processes related to customs activities are compliant. Customs rules and regulations constantly change. The market in which you continuously operate changes, and your operation constantly evolves. With so many changing factors, there is always a risk that your customs processes are no longer on par with the latest situation.
Periodically Review Your Customs Operations
To ensure that processes move along with the market, it is a good idea to regularly carry out a quick self-assessment or have an external expert do a quick scan. Our consultants are always up to speed on the latest customs rules and regulations and specialise in analysing and auditing customs operations. After examining your operations, they create a report with clear recommendations for improvement to solve any issues and increase the efficiency of your operations.
What is the Customs Support Quick Scan?
When our consultants do a Quick Scan, they look at your organisation, team, processes and procedures, certificates and permits, and more. Part of this scan is done online via the reviewing of documents, and another part is done on-premise with your team. Our consultants observe and talk with your team members to ensure they fully understand how the processes described in the studied documents are executed on the shop floor.
They talk to leadership and operational staff to fully grasp the current situation. They also review security measures if your company has an AEO Security and Safety certification.
The results of a Quick Scan are an extensive report on the findings, an analysis of the risks, and recommendations for improvements. Our consultants not only focus on improvements but also note what is going well. The role of customs in your organisation is essential, and communicating to the organisation what they are doing well is necessary to strengthen the awareness and importance of the customs processes and procedures.
Make Sure There is a Focus on Customs
In large and small companies, customs is sometimes seen as a poor relation, while it is often strategically important. When customs is a side note for the logistics operation, there is a risk that it doesn't get the attention it needs when it is under pressure. With the current situation in supply chains worldwide, many logistics operations are under pressure. Our consultants look beyond just your customs processes to minimise the impact of your customs processes on your supply chain, and how your supply chain is organised impacts your customs processes.
What are the Risks of Losing Focus?
When the pressure is high, orders may be shipped out without all the relevant information properly processed or with the wrong information. The result can be delays or fines when the goods arrive at customs. In some cases, the Customs Authorities can even revoke your permit.
The Benefits of the Customs Support Quick Scan
It is possible to do a self-assessment, but there are advantages to hiring an outside specialist. The benefits of having one of our consultants perform a quick scan on your customs operations:
A fresh pair of eyes that look at your operation in a new way

Up-to-date knowledge of the latest customs rules and regulations

Extensive experience with auditing customs operations

A thorough analysis of your customs operations

Recommendations for improvements to your operations

Support with implementation of these improvements

Cost savings due to higher efficiency, fewer fines and fewer delays

Limitation of risks
Ready for the Future
After the quick scan, both you and our consultant have a complete understanding of your customs processes. We can support you with the implementation of the recommended improvements. Our consultants can act as an interim reinforcement to your customs team, a project manager for your customs projects, or a sparring partner for future plans. We are your partner for customs-related programs and issues and help you grow your business.